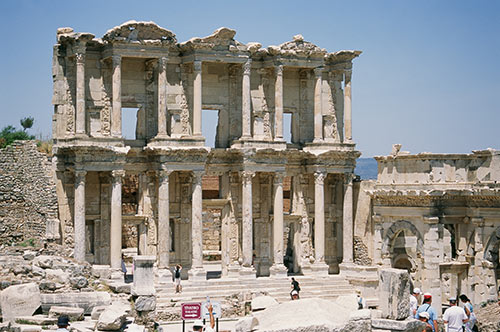 If you prefer to keep your feet firmly on the ground, there are numerous, diverse regions of Turkey to explore. We can advise, plan and organise an itinerary to suit your interests for any number of days. You can of course add a few days on land to a coastal cruise, extending your main gulet holiday. Istanbul, or hotel stay make a good 3 days extension.  There are also walking routes in the Fethiye area, the Taurus mountains and Bafa Lake region.
Guided tours of archaeological sites, routes into rural areas off-the beaten-track with a qualified guide, golf and spas at Belek and of course the marvellous unique Cappadocia in central Anantolia – just a few of the many ideas we can suggest. Turkey now offers excellent accommodation from the small family run pension to 5* all-inclusive resorts and hotels. We have a list of tried and tested hotels to recommend. For more information on the different regions and tailor-made tours either click on the drop down box under Land Tours or read on here.
CAPPADOCIA click here for an example itinerary
ISTANBUL click here
NORTH AEGEAN-KAZ MOUNTAINS click here for an example itinerary
ANTALYA – BELEK – GOLF, SPAS AND ANCIENT SITES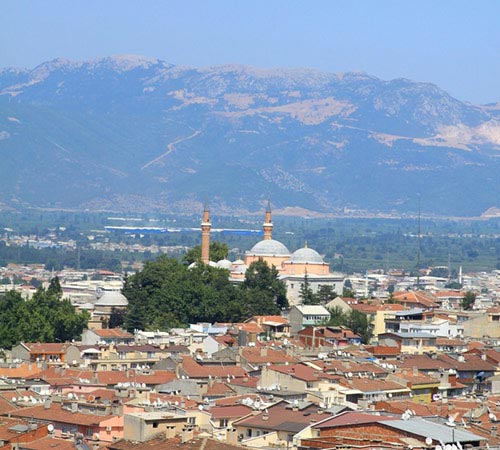 A few days based in Antalya at one of the restored Ottoman houses close to the old harbour makes a good combination with a Lycian coastal cruise. Your land tour could include a journey by air conditioned minibus up into the Taurus mountains to visit Termessos, situated on a plateau 1650 metres above sea level. On another day, you could visit Perge, one of the best preserved sites in Turkey with a history dating back to 1700 BC. This could be followed by Aspendos, with its famous roman theatre still in use for concerts and festivals and Side, both a modern resort and ancient city by the sea.
Belek has been known for some time for its long sandy beach holidays, ideal for summer. What is not so well known is the more recent development of beautifully designed golf courses , all with a backdrop of the Taurus mountain range. There are numerous excellent standard, luxury and de-luxe hotels along the beachfront. Many of these hotels operate on an all-inclusive basis and house wonderful spa centres offering numerous different fitness and spa treatments. The combination of golf and spa makes for a wonderful winter break, as the Antalya/Belek region is known for its mild climate. You can even travel up into the mountains to a new ski resort if this appeals. For more details on golf and tailor-made tours in this region please complete our Enquiry Form.
BURSA AND THE ULUDAG NATIONAL PARK – IZNIK
From Istanbul, you can take a short drive by minibus to the ferry and Yalova, then on to Iznik. A good combination with a short break to Istanbul. Founded in 1316 BC as Nicea and renamed Iznik by the Ottomans in 1331, this city became famous for its celebrated Iznik tiles and pottery, reaching the height of production in the 16th century with more than 300 functioning kilns. You will be able to visit the museum of ceramics and the Byzantine church of St. Sophia. A further hour/s drive will bring you to Bursa.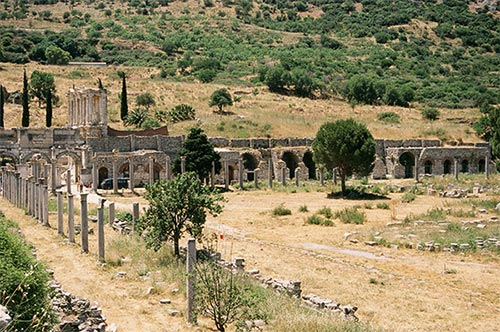 BURSA was the first capital of the Ottoman Empire. It was founded in 200 BC and grew in importance around the 5th century AD when the thermal baths and the silk trade were founded. We recommend visits to the Silk Market, Royal Tombs, Covered Bazaar and the Green Mosque. On your last full day, you could drive up to ULUDAG and ancient Mysia (2254m). Weather permitting, you could take the cable car if it is operating, otherwise travel by your bus. In the winter it is a popular ski resort. Bursa is home to the traditional Turkish bath and hotels such as the Celik Palas have their own Hamam with natural spring waters. Following your visit to Bursa you could extend your holiday to visit Gallipoli and the Dardenelles or return to Istanbul and international flights home.
EPHESUS-INLAND TURKISH AEGEAN
A short stay (3/4 days) based at a hotel in Kusadasi or small pension in Selcuk will enable you to visit some marvellous ancient cities, some with great significance to the Christian world.
Ephesus, Priene, Miletos, The Temple of Apollo at Didyma, Pamukkale and Aphrodisias.
For a longer tour combining some of these cities and inland rural areas off the beaten track click here for our Inland Turkish Aegean tour itinerary
---